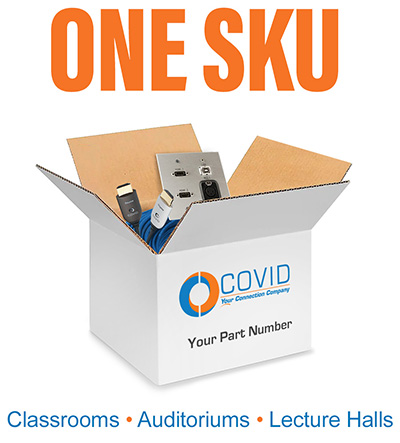 ONE SKU
Create and Manage One Custom Package for all of your A/V Connection Needs
Sourcing and staging the cables, wall plates, connectors and signal extenders for K-12 and other large installation projects can be a daunting task.
Covid ONE SKU allows you to:
Create one custom part number for a group of typically ordered items.





Manage installation projects with ease by grouping items for specific rooms, projects etc.





Order items using a single part number





Receive your items in a single package.




---
Steps to creating your custom ONE SKU Package:
1. Create a list of items (cables, wall plates and accessories) that fit your specific project requirements
2. Create a personalized part number
3. Order package using your custom part number
To get started contact your Covid Sales Representative today!